10th Joint Korean-German Conference
Download the latest conference program (Time Table with additional information).
Time Table
Study Abroad Counselling Session Korea
In the framework of the conference, the International Office is organising a Study Abroad Counselling Session Korea. Mr. Lars Bergmeyer, director of the DAAD Information Centre in Seoul, will answer your questions regarding study and research in Korea: Thursday, October, 18th 2018: 13:30-14:30 in the "Meeting Room" at Eurogress (no registration required). You will find more information on the website of the International Office.
Attention: There has been a mess up in the mail. The date is Thursday, October, 18th 2018: 13:30-14:30.
Pre-Event: Workshop Industry 4.0
The Institut für Textiltechnik (ITA) of RWTH Aachen University, AGIT Aachener Gesellschaft für Innovation und Technologietransfer mbH and the Embassy of the Republic of Korea (Bonn) are organizing a praxis-oriented workshop on Industry 4.0 on October 16-17, 2018 as a warm-up for the conference of the alumni network Germany Korea (ADeKo) (October 17-19, 2018).
Further Reading Invitation ADeKo Pre-Event Registration Form Pre-Event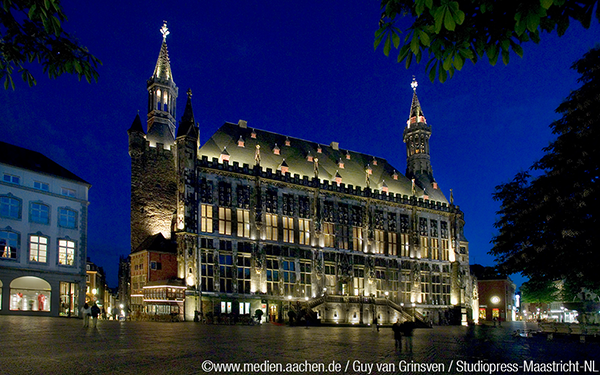 ENGINEERING for our FUTURE!
Digital Production and Products – Industry 4.0
Smart Cities and Infrastructure
Future Mobility
Energy for our Future
Business Opportunities for German and Korean Companies
17th-19th October 2018 in Aachen, Germany
17
th
Oct. 2018 RECEPTION Krönungssaal
18
th
Oct. 2018 CONFERENCE Eurogress
19
th
Oct. 2018 SCIENTIFIC TOURS
History of ADeKo
The Alumninetzwerk Deutschland-Korea (ADeKo) e.V. (Alumni Network Germany-Korea) is the world's largest national network of korean Germany-Alumni. It was established in 2006 with help of the german Federal Ministry of Education and Research. ADeKo is a registered association by the Korean Foreign Office (MoFA) since 2013.
The Joint Korean-German Conference is one of the most important events of german-korean cooperation. Up to 2015, it was located in Korea only. Since 2016, it is held in Korea and Germany alternately. Up to 500 participants were attending in the last years.
Memorandum of Understanding ADeKo and RWTH Aachen University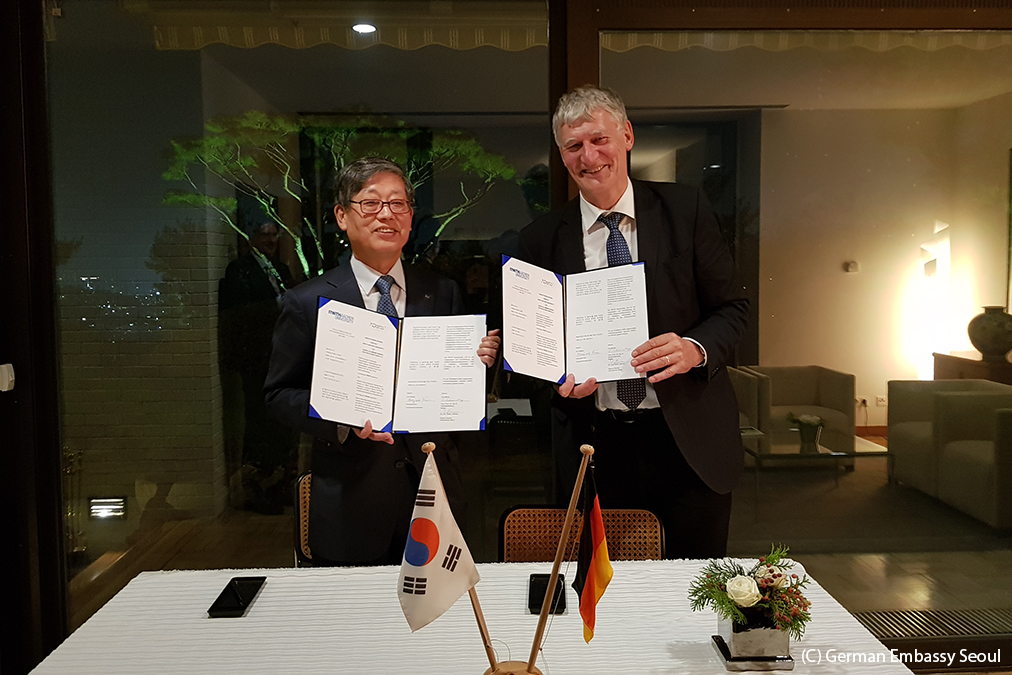 The president of ADeKo, Mr. Hwang-Sik Kim, and rector of RWTH Aachen University, Prof. Ernst Schmachtenberg, signed the MoU for the 10th Joint Korean-German Conference in Aachen. It was hosted on 24th October 2017 by ambassador Stephan Auer in the German Embassy in Seoul, Korea.